Music Director: Geoffrey Butler
Stage Director: Penny Cookson
Main Stage Richmond Hill Performing Arts.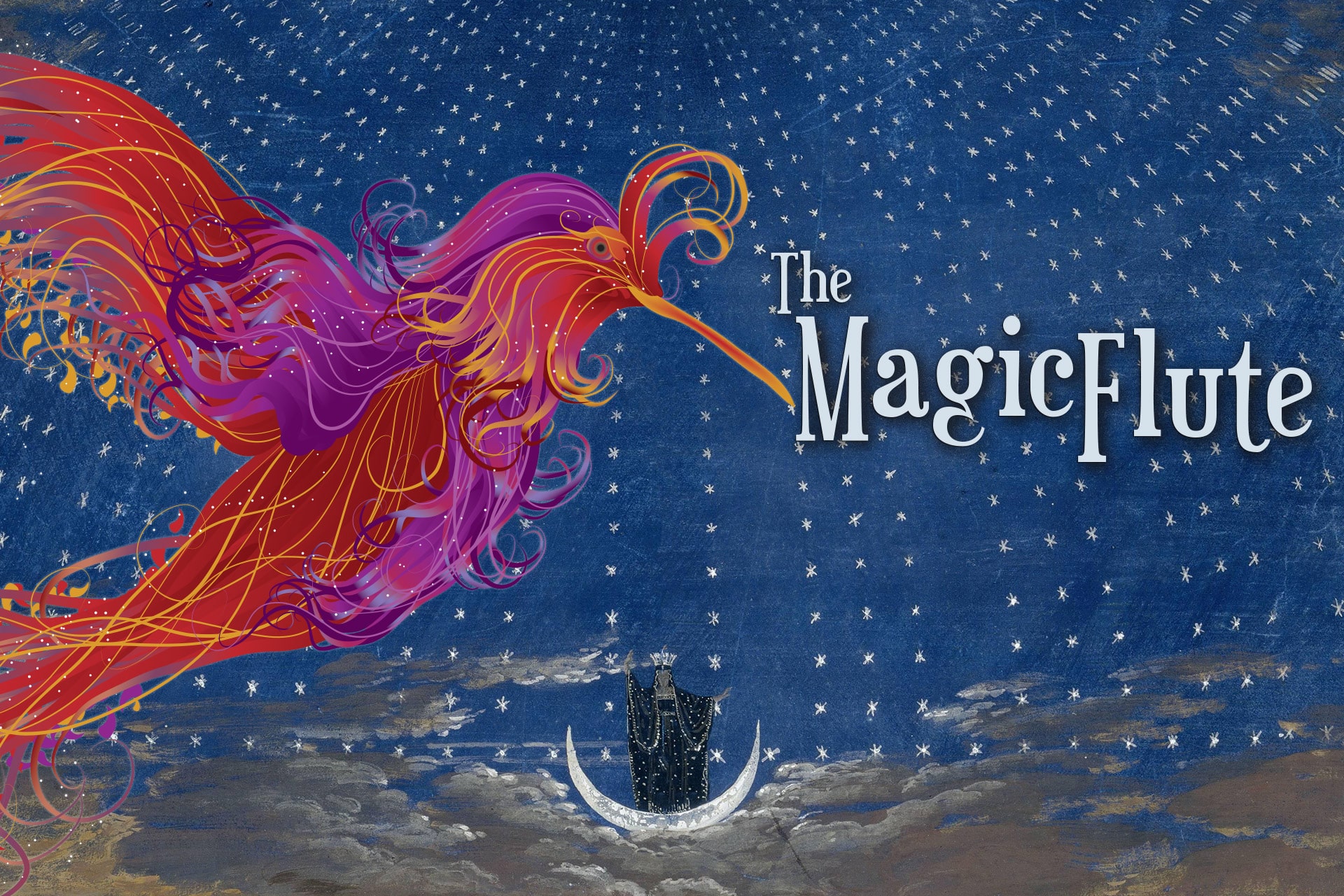 SYNOPSIS
The plot of Mozart's comic opera "The Magic Flute" (known in German as "Die Zauberflote"), defies all attempts at explanation. But what comes to the top, and has allowed audiences to love this work for over 225 years, is an unending flow of extraordinary music: lovely, lilting folk melodies mixed together with demanding, showy arias.
Mozart's Die Zauberflöte (The Magic Flute). A Zauberoper, or "magic opera," it's the perfect piece for the kids (and great for mom and dad, too).
CAST LIST
Stephanie Kim - Pamina
Ryan Downey - Tamino
Holly Chaplin - Queen of the Night
Dylan Wright - Sarastro
John Holland - Papageno
Liv Morton - 1st lady
Veronika Annissimova - 2nd lady
Adriana Albu - 3rd lady
Alvaro Vazquez - Monastotos
Grace Quinsey - Papagena
Douglas Tranquada - Speaker
Lori Mak - 1st spirit
Sonia Stillo - 2nd spirit
Katelyn Bird - 3rd spirit
Corey Arnold - 1st Armed Man / Priest
Austin Larusson - 2nd Armed Man / Priest
PRODUCTION TEAM
Music Director - Geoffrey Butler
Stage Director - Penny Cookson
Stage Manager - Lin Lay
Construction Manager - Daniel Stoyles
Costume Designer - Amanda Eason
Lighting Designer - Gabe Townsen
Set design - Frank Pasian