Music Director: Geoffrey Butler
Stage Director: Penny Cookson
Main Stage Richmond Hill Performing Arts.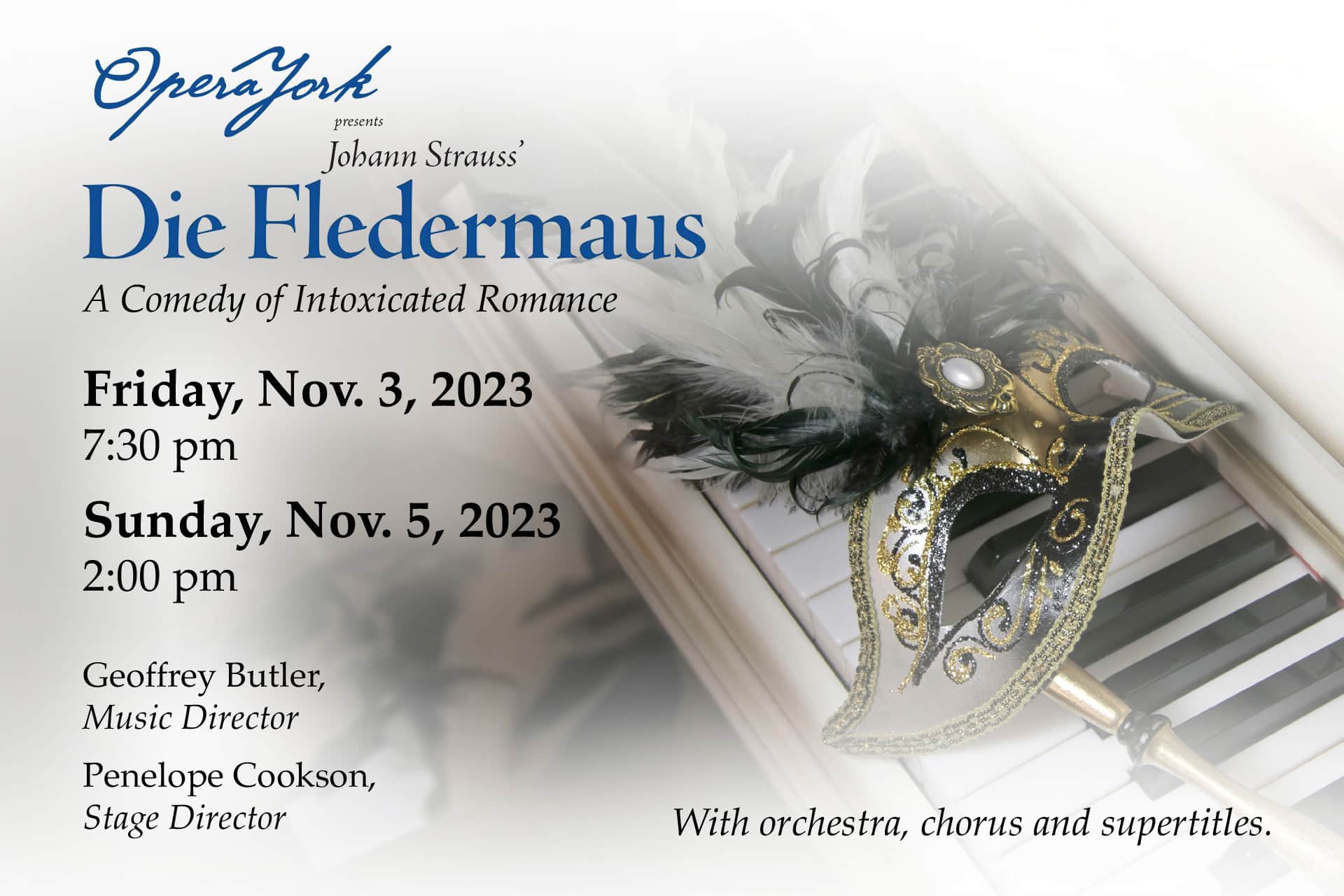 SYNOPSIS
The very wealthy Gabriel von Eisenstein and his wife Rosalinda are attending a New Years celebration with von Eisentein's friend Dr Falke. Falke has planned an elaborate prank to play on his friend which leads to many very funny moments. Excellent music and singing make this ever popular Viennese operetta by Johann Strauss II a glorious evening at the theatre.
PRODUCTION TEAM
Music Director - Geoffrey Butler
Stage Director - Penny Cookson